USED DURATECH EQUIPMENT
NOTE: DURATECH INDUSTRIES INTERNATIONAL, INC. DOES NOT ASSUME ANY RESPONSIBILITY OR LIABILITY FOR THE ACTIONS, PRODUCTS, AND CONTENTS OF USED EQUIPMENT LISTINGS PROVIDED BY THIRD PARTIES (DEALERS). DURATECH INDUSTRIES IS NOT RESPONSIBLE FOR EXAMINING OR EVALUATING THE LISTINGS AND DOES NOT WARRANT THE OFFERINGS OF ANY OF THESE BUSINESSES OR INDIVIDUALS.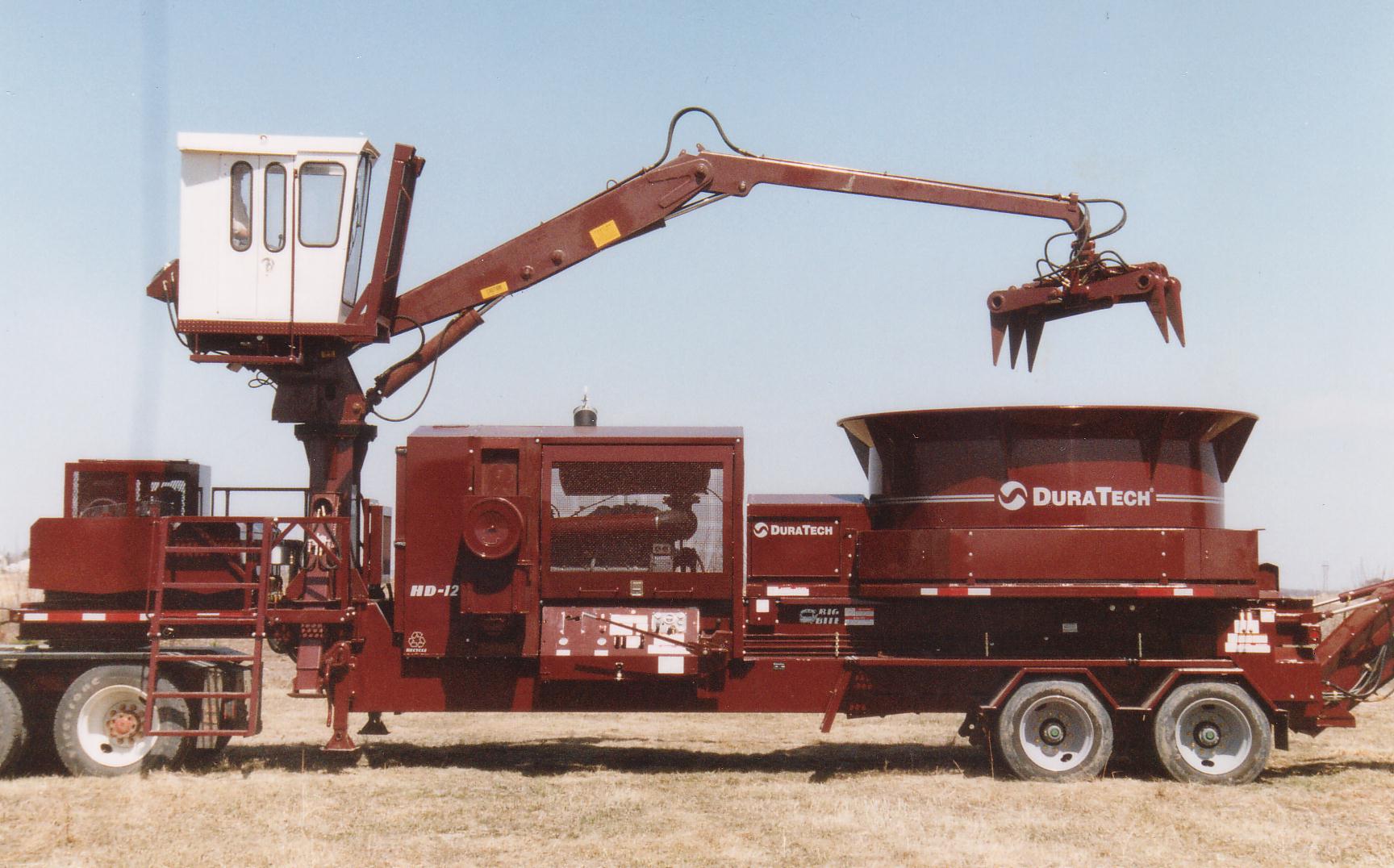 HD-12 Tub Grinder w/Grapple Loader

This HD-12 has 3219.8 hours on the machine, and is equipped with a grapple loader
Asking Price: Contact for more info!
No Used Equipment
There is currently no used equipment to showcase.
Check again soon for more deals on oldies but goodies!